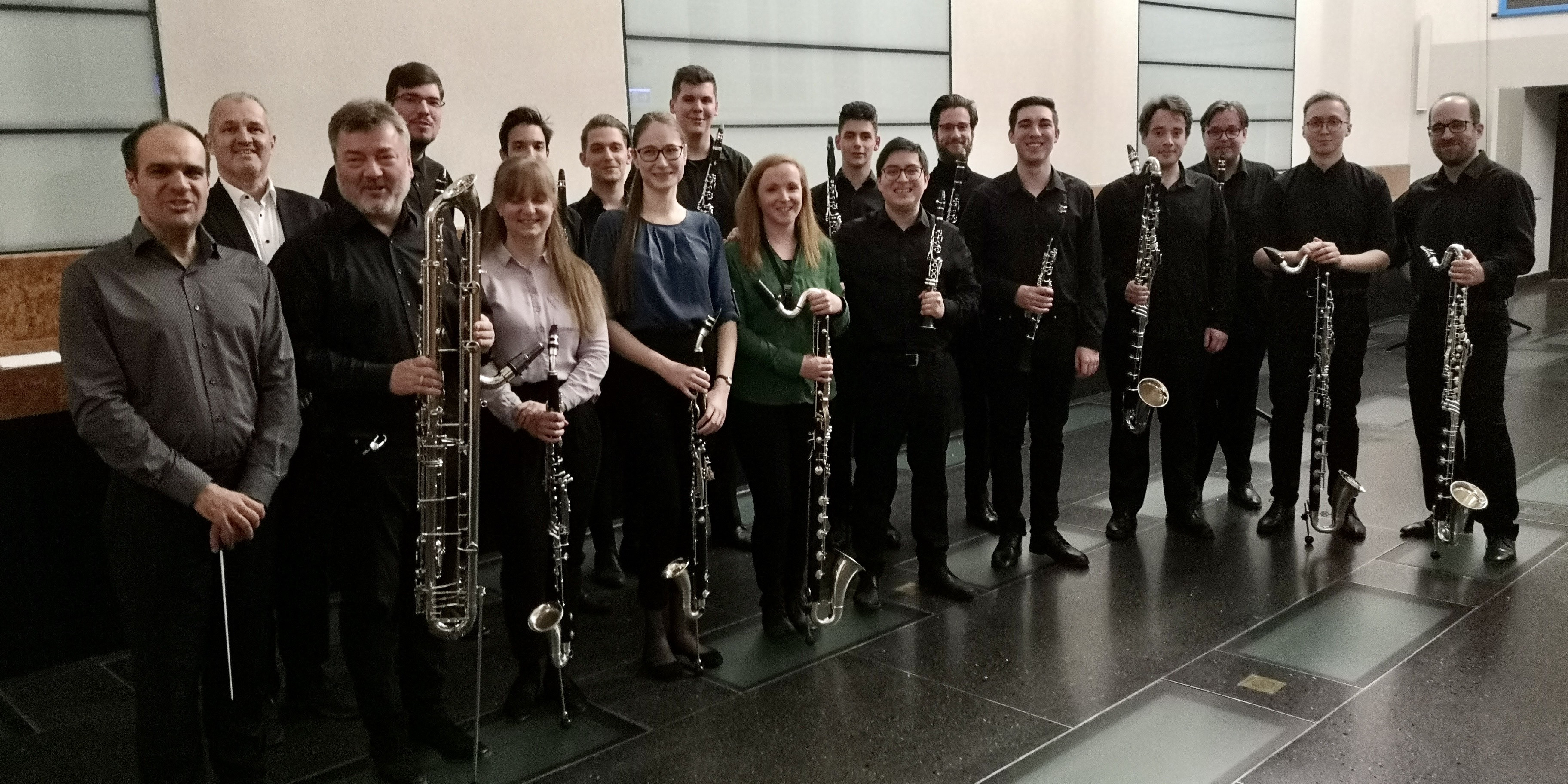 Hungarian Works for Clarinet
Recital of the clarinet department of the Academy of Music
Library
Program:
Gergely Vajda: Lightshadow-trembling
István Láng: Monodia
Attila Gallai: Bridge Etudes - excerpts
- Staccato
- Éj
- Hangközök és fordítások
- Szökdécselő
- Túl az oktávon
Máté Bella: Insomnia
Péter Furák: Signal for Clarinet Solo
József Sári: Mill of Time - excerpts
József Sári: To Echo
Featuring:
Students of the clarinet department of the Academy of Music:

Kincső Puklics, Lara Ramšak, Béla Lakatos,
Domonkos Tóth, József Zsupos,
Matthew Svec, Kristóf, Oszecsinszkij
A klarinét gazdag és sokoldalú hangzásvilága, széles hangterjedelme miatt a klasszikus zenétől a dzsesszen át a népzenéig és kortárs zenéig számos zenei műfajban otthonra lelt. A hangszer a XX. és a XXI. században a modern kompozíciós technikák felfedezésének kulcsszereplőjévé vált, miközben számos magyar zeneszerző életművében megőrizte kötődését a magyar nézenei gyökerekhez.
Alkalmazása nemcsak a magyar zene alakváltozását tükrözi, hanem azt is, hogy a klarinét, mint a művészi kifejezés eszköze, képzett zenészek és innovatív zeneszerzők kezében milyen alkalmazkodóképes instrumentum. A Zeneakadémia klarinétosztályának koncertjén ezt a széles palettát mutatjuk be mai magyar műveken keresztül.
Free entry! Seating is on a first-come, first-served basis.